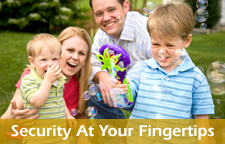 Motorcycle Insurance
If you own a motorcycle, you know what a thrill it is to travel via this mode of transportation. The wind, the road, the adventure, as well as the fuel efficiency and ease when looking for parking. But if you own a motorcycle, you also know that they can be dangerous vehicles to drive. Besides taking the standard safety precautions by wearing the proper attire (including helmet), insure your ride and your health through complete motorcycle insurance. Read about motorcycle models below, and get a quote for a motorcycle policy today.
Types of Motorcycles
Cruiser
Harley-Davidson FX models, Honda Shadow and Yamaha V-Star are examples of cruisers. This type of motorcycle usually includes a V-twin, full view engine, swept-back and/or high handlebars with forward-set foot pegs and a stepped seat for two.

High Performance
A motorcycle that incorporates racing technology with aerodynamic styling. Examples include Ducati 996 Supersport, Honda CBR, Suzuki GSX-R, and Suzuki Hayabusa.

Street Sport
Sporty motorcycles that are less aerodynamic than high performance bikes. Street sport bikes include Buell Lightning, Honda VFR Interceptor, Kawasaki KZ1000, and Suzuki Bandit.

Touring
Honda Goldwing, Yamaha Royal Star, and Kawasaki Voyager are examples of touring cycles. Rider comfort and load capacity are increased by including large fairings, luggage compartments, radio systems, and more.

Sport Touring
These motorcycles combine sporty/aerodynamic styling with long distance touring features. BMW R1100RT, Moto Guzzi 1000s, and Triumph Trophy are some examples.

Regular
A basic motorcycle that usually features upright seating for one or two passengers. This is a catchall category for all motorcycles that do not fall into the other classes. Dirt bikes and motocross bikes are included in this category (Norton Roadster, Honda CB550, and BMW K100, for example).

Moped
A lightweight motorized bike that can be pedaled as well as driven by a low-powered gasoline engine.

Scooter
A two-wheeled vehicle with small wheels and a low-powered gasoline (or electric) engine geared to the rear wheel. All Vespas are scooters, as are the Honda Reflex and Yamaha Razz.

Trike
Any motorcycle that has had the rear tire and storage areas replaced by a manufactured assembly or "conversion kit."
All-Terrain Vehicles
Three-, four- or six-wheeled vehicles equipped with an engine and with completely open air seating, a handlebar-type steering device, and designed for off-road use. Honda Rancher, Polaris Sportsman, and Suzuki Vinson 500 are examples of ATVs.
Your motorcycle is an expensive investment and must be insured by the best motorcycle insurance company in California. We at SOS Insurance are here to serve. Keep your investment insured against accidents and hazards.
Request A Quote Now
Related Links
Motorcycle Riding Tips
How To Get A Quote
How To Purchase Insurance Online
Glossary Of Terms