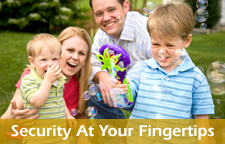 Contractors General Liabilty Insurance
Contractors General Liability (CGL) insurance helps protect your assets by providing a first line of defense against a variety of claims for alleged negligence or wrongdoing. By covering the cost of defending or settling these claims.
Type of Coverages
Liability
CGL covers six basic categories of business liability:
Bodily Injury
Physical harm to a person at your place of business, or an injury caused by your employee at a client's site.
Completed Operations/Products Liability
Losses after your business has completed work for a customer (such as repairing appliances or installing plumbing), or from manufacturing and distributing products.
Personal Injury
Damage to the reputation or rights of a person or business due to slander, libel, copyright infringement, invasion or privacy, false arrest, wrongful eviction, etc.
Advertising Injury
Losses caused by your advertising (spoken or written); for example, an ad that trashes a competitor.
Independent Contractors Liability
Damage from the acts of an independent contractor hired by your business.
Medical Payments
Pays the medical expenses of a person injured on your premises (a customer, client, visitor, or even a trespasser) up to a stated amount, regardless of fault — as a goodwill gesture to prevent lawsuits.
Damages Covered
Your CGL will pay three types of damages:
General damages
For intangible losses ("pain and suffering." "mental anguish," etc.)
Compensatory damages
Financial losses of the claimant, plus additional monetary losses resulting from the claim.
Punitive damages
Penalties against your business for committing a wrongful act.
Exclusions
Although CGL insurance provides a wide range of protection for your business, it won't pay liability claims related to these areas:
On-the-job injuries to employees (Workers Compensation can cover this);


Operating autos or trucks in your business (Commercial Auto can cover this);


Performing, or failing to perform, professional services (Professional Liability/E&O can cover this);


Acts as a corporate director or officer (D&O Policy can cover this);


Pollution (Environmental Liability policy can cover this);


Damage to property of others in the care, custody and control of your business.


For example, an electronic repair shop storing customers' televisions;


Products, such as food items or toys, subject to recall.
As a professional, you will be held accountable for your services. Acquire contractors insurance from SOS Insurance and protect your assets against a range of claims such as negligence or alleged wrongdoing.
The CGL also excludes coverage for losses related to war, terrorism, or nuclear events.
Request a Quote Now!