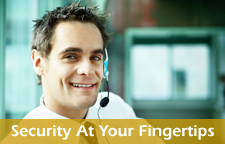 Need customer service assistance right away? use these convenient forms 24 HR / 7 days a week to expedite your request for the following situations:
Lienholder
Request for addition of a Lienholder to your policy/change your current Lienholder or request for Lienholder notification.
Change Of Address
Update your personal information, including mailing or garaging address, email, phone numbers, etc.
Endorsement / Change Coverage
Bought or sold a car, child just came of age and needs to be added to your policy? Request the change to your policy online. Your agent and insurance company will be notified within minutes.
Request ID Card
Request for a duplicate ID card.
Payment Inquiry
Inquire about your current payment date and amount.
Request Reinstatement
Realized your policy is canceled and want to get your coverage reinstated (with or without a lapse in coverage)? Make your request online.
Cancel Your Policy
Sold your car and or no longer need your policy? You can request your cancellation officially online.