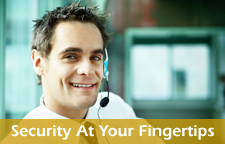 As part of our commitment to superior customer service, SOS Insurance offers you the opportunity to report claims on-line. This site was created to make the reporting of routine claims more convenient and can be used for reporting any claim in which you do not require immediate assistance. If you require immediate assistance for any reason or just wish to talk to someone at S.O.S Insurance, you should contact our office.


The companies represented by SOS Insurance Brokerage will all work with you throughout the entire claims process -- from initial response through final resolution -- to provide fast, caring service and to settle your claim. If you're a customer of SOS Insurance and you have a claim -- an accident, theft, vandalism or weather damage you have two(2)options:
1) Call the insurance company right away.
All of the insurance companies represented by SOS Insurance will have a toll free number to report the claim immediately. A claims representative will ask some initial questions about you and your claim and start the claims resolution process immediately.

*The insurance company will send a claims representative to you wherever it is convenient for you. You can expect ongoing communication on the progress of your repair.

*The company will provide a fair estimate for repairs to your vehicle. They will also instruct you on what to do if your car is declared a total loss, and salvage title requirements.

*The companies represented by SOS Insurance will settle your claim quickly, fairly and accurately -- when possible, they may even cut you a check on the spot.

*Some of our companies have online claims and policy service -- to check the status of your claim, view claim payment history and repair information, and communicate directly with your claims representative.

Or
2) Simply fill out the claim forms online
Our customer service representative will forward the information to your insurance company. You will receive a return E-mail acknowledging that we have received your claim report. Shortly after one of our Customer service representatives will review your claim report and forward it to the appropriate company for processing. Depending on the extent of the information that they have, they may need to call you for more details so it is important you provide guidance on where and when you can be contacted. We would work diligently with you to assist you in getting things back to normal and getting on with your life.