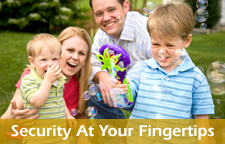 Commercial Property Insurance
While fires and other disasters are always devastating, a catastrophe affecting income property has the potential of destroying both your home (if you reside in a unit of the income property) and your livelihood. If you rent your property and a fire or other disaster occurs that makes a rental unit uninhabitable, you need to be covered not only for property damage, but also for loss of income. Remember, catastrophic fires and or disasters may result in the entire complex/building having to be rebuilt, in which case you will have no income for as much as a year. Protect your property and your livelihood.
Here are some Safety Tips for Commercial Property Insurance:
Emergency Lighting
For any building with more than 12 apartments, or more than three stories in height, and which has interior halls and/or stairs, an emergency lighting/illuminated exit sign system is required.
This system should provide lighting for interior hallways, stairs, lobby area and any other common areas in the building, as well as all means of egress from the building. (Power for the lights can either be provided by batteries, which are on constant charge from the electrical system, or be an approved system using an emergency generator.
Fire Alarms
For any building with more than 11 apartment units or more than three stories in height and which has interior halls and/or stairs, a complete manual fire alarm system is needed. The system should be connected to local alarm bells which can be heard throughout the building.
If the building does not have interior hallways and stairs, but rather direct exterior access from each apartment, a complete manual fire alarm system will be required when the building is more than three stories in height, or has more than 25 living units within it.
Smoke Detectors
If detectors are battery-operated or hardwired, they must be checked every six months by the Insured, and a written log maintained.
Building Height
Sprinklers are required for any building over three stories at any point. Above-ground parking is considered a story. If a building is three stories on one side, but four stories on the other, it is to be considered four stories. An approved sprinkler system must cover all common areas, parking garages, and all habitational units within the building. (Call your underwriter if you have a question regarding a building height or for an exception if eligible).
If an apartment building contains fewer than 15 units, sprinklers are not required unless over five stories in height.
Dumpsters
Trash Dumpster lids must be kept closed at all times. If the dumpster is to remain next to the building and/or under a roof extension, a domestic water line with a sprinkler head must be installed by a licensed contractor.
Railings/Stairways - Vertical
Any vertical balcony or stairway railings with openings between four and six inches are within branch authority and are waive-able. However, any balcony or stairway railings over six inches must be retrofitted. This can be accomplished using various methods. A licensed contractor can be contacted for installation of expanded metal, Plexiglas or lattice. This will prevent children, tenants or guests from slipping or falling off. The openings of any materials used cannot exceed 2 x 2.
Railings/Stairways - Horizontal
Horizontal railings pose a problem in two different ways. They not only have the opening similar to the vertical railing for falling through, but they are also a climbing apparatus. Therefore, horizontal railings must be retrofitted prior binding of the risk.
Swimming Pools
There can be NO DIRECT ACCESS to the pool area. Swimming pools must be totally enclosed with a five-foot perimeter fence. Gates must be self-closing and latching. This means they must automatically close and latch by themselves when released. No diving boards or slides are permitted.
Insure your property against hazards through commercial property insurance from SOS Insurance. Your property is one of your largest investments. We make it convenient for business owners to protect their properties and livelihood.
Request a Quote Now!