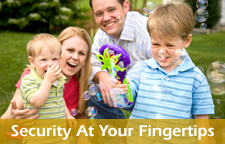 Watercraft Insurance
Boats and Personal Water Crafts are large investments, and you'll want to make sure they and their passengers are protected. Some of the different types of boats are discussed below. Insure your boat today and leave nothing to chance.
Types of Boats
Runabout Boat
Typically referred to as open bow or cuddy cabins, a runabout boat is a motorpowered craft used for daytime recreational boating, fishing, and water-skiing. The hull design is usually a vee or semi-vee. Open bows feature seating in the bow portion of the boat. Cuddy cabins have an enclosed cabin, often with small sleeping quarters.

Mini-Jet Boat
A small (18 feet in length or less), jet propelled boat with a rider capacity of four to seven persons.

Sail Boat
A boat which utilizes at least one sail for power, but may also have a motor which is used as additional power source.

Pontoon
Designed for slow movement on lakes and rivers, pontoons feature a flat surface on which to walk and sit.

House Boat
House boats are flat-bottomed boats designed for slow movement in the water, equipped with full galley, enclosed head, and sleeping berths. House boats as a primary residence are not typically covered through auto and boat insurers.

Cabin Cruiser
A boat with a cabin and either a deep vee or a displacement hull, equipped with just a v-berth or several berths. To be classified as a true cabin cruiser, the boat must include a head and galley. Not to be confused with a cuddy cabin, a cabin cruiser is typically much larger, 27 feet and above.

Bass Boat
A low-profile boat designed for bass fishing which may be equipped with special seats, rod holders, an aerated bait holder, a fish cleaning station, or built-in tackle boxes.

Fishing Boats, other than Bass Boats
Boats designed for the primary purpose of fishing, including sport fishing boats and center console boats.

Personal Watercraft (PWC)
Personal watercraft include water jet-pump-driven boats, jetskis, and waverunners, and are generally less than 13 feet in length, accommodating up to four people. Many personal watercraft can pull a skier.

Your speedboat or yacht is an expensive investment. Watercraft insurance from SOS Insurance will give it the coverage it needs to stay afloat for years to come. Contact us and get a free quote.