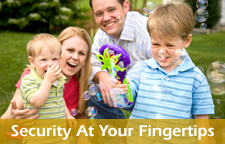 Cargo Insurance
Cargo Insurance is a specialized type of coverage that safeguards your goods against various risks during transit. It offers protection in the event of accidents, theft, natural disasters, and other unforeseen circumstances that may cause damage or loss to your cargo. With a Cargo Insurance policy, you can mitigate the financial risks associated with these incidents, ensuring that your business remains resilient and your cargo reaches its destination safely.
Purchasing Cargo Insurance is a simple and straightforward process. Here's a step-by-step guide:
Evaluate your cargo's value: Determine the total value of the goods you intend to ship. This valuation helps you understand the level of coverage you require and assists in calculating the insurance premium.
Assess the risks: Identify the potential risks your cargo may face during transit. These risks can include theft, damage from accidents, natural disasters, fire, or any other perils specific to your industry or the transportation mode you utilize.
Choose the right coverage: Select a Cargo Insurance policy that suits your specific needs. Insurance providers typically offer different coverage options, such as All-Risk coverage (provides the broadest protection) or Named Perils coverage (covers specific risks as listed in the policy). Consider factors like your cargo's value, the shipping route, and the nature of the goods when deciding on the appropriate coverage.
Obtain quotes: Request insurance quotes from multiple providers to compare coverage options and premiums. This allows you to make an informed decision based on your requirements and budget.
Provide accurate information: When applying for a Cargo Insurance policy, ensure you provide accurate and detailed information about your cargo, including its type, value, packaging, and any special handling requirements. This information helps the insurer assess the risk accurately and offer you appropriate coverage.
Review the policy terms: Carefully read and understand the terms and conditions of the Cargo Insurance policy. Pay close attention to coverage limits, deductibles, exclusions, and any additional services or endorsements offered by the insurer.
Purchase the policy: Once you have selected the right Cargo Insurance policy, complete the necessary paperwork, pay the premium, and obtain your insurance certificate. This certificate serves as proof of insurance and should be kept with your shipping documents.
At SOS Insurance, we strive to provide exceptional service and cater to the unique needs of each client. Our experienced agents are available to assist you throughout the process, answer any questions you may have, and help you choose the most suitable Cargo Insurance policy for your business.
Remember, safeguarding your cargo is an investment in the future success of your business. Purchase a Cargo Insurance policy today and protect your shipments from the unexpected. Contact us to get started or explore our website for more information on our comprehensive insurance solutions.
Request a Quote Now!