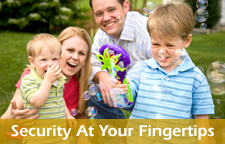 Homeowners Insurance
Buying Homeowners insurance can be difficult if you're struggling to understand the language and terminology. Just what exactly is liability coverage? What's a deductible? Should you worry if your insurance agent tells you that there's an exclusionary clause for your home business equipment? Understanding the lingo can help you get the insurance coverage you need without paying extra premiums for coverage that is useless to you. Here's a quick glossary to help you understand your insurance agent when he seems to be speaking in a foreign language.
Liability Coverage
Liability coverage pays for damages accidentally caused to others by you, your family, pets or property. This is the coverage that will take effect if someone falls in your home or has their car damaged when a roof shingle comes loose and lands on their hood. This is sometimes referred to as "injury to others" and it covers you anywhere in the world, not just on your own property.
Medical Payments to Others
Different from liability coverage, MPO coverage pays medical expenses for injuries that occur on your property whether or not you are liable for those injuries legally. This coverage will not pay medical expenses for injuries to your family or other residents on your property.
Actual Cash Value
This term usually refers to belongings in your home. Generally, if belongings in your home are damaged by fire, storm, vandalism, theft or any other covered occurrence, the insurance company will pay out the 'actual cash value' of the item rather than its replacement cost. If an electrical fire destroys the refrigerator for which you paid $800 ten years ago, you may only get $100 for it when depreciation and wear is deducted from its value.
Replacement Cost Value
A popular alternative to Actual Cash Value coverage is Replacement Cost Value. You'll pay a little extra in premiums, but if your refrigerator is damaged in a covered event, you'll be able to replace it with a similar model at today's prices.
Fair Rental Value
If damage from a covered event makes your property uninhabitable for a period of time, your insurance policy will pay you 'fair rental value' or 'additional living expenses' so that you can pay for a rental or hotel room until the damage is repaired, within the limits set out in your policy.
Business Property
Most Homeowners insurance will cover the cost of replacing damaged or stolen equipment or property used for business up to $2,500. If you keep inventory for your home business or business equipment at home, you'd be wise to check into a 'rider' or 'floating coverage' for any business equipment or property that is regularly kept in your home.
Rider
A clause or addition to your Homeowners insurance that alters its terms or conditions. Riders are often used to insure specific items with value above that of the limit on your Homeowners standard policy. You may get a rider to insure a $5,000 mink coat, for instance, to be sure that its loss will be covered.
Deductible
The amount you'll have to pay out of pocket before your insurance coverage kicks in. For instance, if you have a medical cost coverage with a deductible of $500, and the costs for someone injured on your property comes to $850, your insurance company will pay $350.
Homeowners insurance coverage, which protects your dwelling and possessions against a wide variety of perils, offers a number of options. You'll need to determine the full value of your property, buy the right type of coverage, and have the proper levels of protection within that policy. You might need supplemental coverage for such "high-ticket" items as jewelry or computers, or for protection against natural disasters, that the basic policy might not cover.
The seven basic types of Home owners insurance coverage apply in all states except Texas:
HO-1: Basic Homeowners Insurance
Covers your dwelling and personal property against losses from 11 types of perils, including fire or lightning, theft, windstorm or hail, and vandalism or malicious mischief.
HO-2: Basic Homeowners Insurance Plus
Protects against losses against the 11 basic perils in HO-1, plus six more: falling objects, weight of ice, snow or sleet, three categories of water-related damage from utilities or appliances, and electrical surge damage.
HO-3: Extended or Special Homeowners Insurance
Covers the 17 stated perils of the HO-2, plus any other peril not specified in the policy, except for Flood, Earthquake, War, and Nuclear Accident. This description applies only to the dwelling. Personal property is covered only for the named perils, though special coverage on contents is normally available by endorsement. Some companies might offer a policy for "high value" homes that includes special form coverage on contents.
HO-4: Renters Insurance
Covers personal property only from the 17 HO-2 perils.
HO-5: All Risk
Covers building and personal property. This is rarely sold.
HO-6: Condominium Owners Insurance
Covers personal property, together with building items in which the condo owner might have an insurance interest, from the 17 HO-2 perils.
HO-8: Basic Older-Home Coverage
Covers repairs or actual cash values, not rebuilding costs, to the dwelling and personal property from the 11 HO-1 perils. Designed for homes whose history or architecture make replacement cost significantly higher than market value.
Most homeowners buy HO-2 or HO-3 insurance policies.
There are variations on these policies. For example, landlords can buy coverage that insures a building only and not personal property (which would be covered by a Renters policy). You can get special Mobile Home Insurance policies to cover manufactured houses.
From liability coverage to medical payments, SOS Insurance offers the best homeowners insurance in California. We make it possible for thousands of homeowners to protect their families and assets from financial difficulties and can help you too. Contact us for a quote.
Request A Quote Now
Related Links:
How To Get A Quote
How To Purchase Insurance Online
Glossary Of Terms