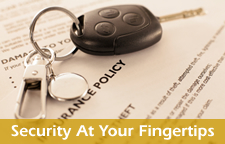 How To Get A Quote
There are four easy ways you can obtain a quote / purchase insurance from SOS Insurance:

1) Fill out a Quote Request Form and we will email you a quote ASAP. If you are happy with the rates and coverages, email us back and we will get the process started for you.

2) For an instant quote, call toll free (888) 885-SAVE (7283) and you can talk with an agent during our business hours. (Monday - Friday - 8:00 A.M. to 8:00 P.M., Saturday - 10:00 A.M. to 3:00 P.M.)

3) Email us a phone number with the best time to reach you and we will call you on your schedule.

4) Lastly, you have the option to Purchase Online instantly, 24 hours a days / 7 days a week.

The choice is yours!