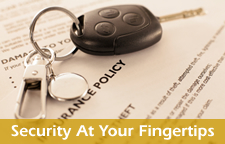 Business Insurance
A
Accounts Receivable
Valuable Papers Coverage for loss or damage to your documents and records caused by or resulting from a covered cause of loss.
Additional Insured
A person or entity, other than the named insured, who is additionally protected under the terms of the policy; usually someone for whom you are doing work for.
Additional Insured (AI) Endorsement
This endorsement to the insurance policy adds a person or entity to coverage under the terms of the policy. This person or entity may also be defended and indemnified by the policy from any loss incurred where liability is so deemed against the insured, subject to all terms and conditions of the policy.
---
B
Bailee Coverage
Provides protection for your customer's property in your care, custody and control. Dry Cleaners, jewelry repair shops and others may need this coverage.
Blanket A.I. Endorsement
One endorsement that provides Additional Insured coverage for an unlimited number of persons or entities you request, subject to all terms and conditions of the policy and endorsements.
Bodily Injury
Bodily Injury includes sickness or disease and death in addition to accidental injuries.
Boiler & Machinery
Systems breakdown coverage for equipment and machinery exposures.
Bonds
The bonding company guarantees the promise of and will answer for the failure of a person to deliver a promise to another. There are several different kinds of bonds available: 1. Contract bonds 2. License and permit bonds 3. Public official bonds 4. Judicial or court bonds 5. Federal surety bonds.
Business Income
Provides coverage (usually up to 12 months) for loss of earnings and/or extra expense you sustain from an event covered by your policy.
---
C
Certificate of Liability Insurance
A short-form documentation of an insurance policy.
Certificate Holder
A person or entity generally wishing to confirm directly that valid insurance is in force.
Commercial Property
In most cases, this provides coverage for "risks of direct physical loss" to your buildings and your business personal property. Losses from things like earthquakes, floods, decay and normal wear are not covered here.
Commercial Umbrella
Provides broad higher limits of liability (usually 1 million and up) for catastrophic losses against the company in excess of your primary policy limits.
Crime
There are 10 covered causes of loss in the crime policy. Some policies only cover one, while others cover more than one. They are: employee dishonesty, forgery and alteration, robbery, burglary, safe burglary, theft, disappearance, destruction, computer fraud and extortion.
---
D
Deductible
The amount that gets subtracted from the total damage incurred before the insurance company pays a claim. The deductible is often viewed as the amount which the insured is comfortable retaining. Remember: The higher your deductible, the lower your premium is. The lower your deductible, the higher your premium is.
Directors & Officers Liability (D&O)
Protects the personal assets of the directors and officers in the event they are sued over the performance of their company related duties.
---
E
Employee Dishonesty
Coverage for loss of your business and personal property, money and securities caused by dishonest acts committed by your employees.
Employment Practices Liability
Protects the company against employment-related liability issues. Things like sexual harassment lawsuits, failure to promote, wrongful termination and discrimination are covered here.
Electronic Data Processing
Covers your computer equipment and software
Equipment Floater
Coverage for direct physical loss to almost any type of portable or mobile contractor's equipment not approved for public road use, rental reimbursement is often added as well.
---
F
---
G
Garage Keepers
Coverage for a customer's auto or auto equipment in the care, custody and control of the insured caused by or resulting from a covered cause of loss.
Garage Liability
Coverage for liability and physical damage for dealerships, used car operations, repair shops, body shops, and service stations. This coverage combines components of the general liability, commercial auto and nonowned auto policies.
General Liability
Coverage to protect your business against claims of bodily injury or property damage to others, arising out of injury on your premises, products you make or advertising and personal exposures. Claims are subject to occurrence and aggregate limits.
Glass and Sign
Coverage for loss or damage to windows and outdoor signs caused by or resulting from a covered cause of loss.
---
H
Hired and Nonowned Auto
Gives coverage for exposures due to nonowned, borrowed, hired or leased vehicles used for business purposes that are not in the company, employee, or a company family member's name.
---
I
Installation/ Builders Risk
Coverage for structures being built and temporary structures and the building site.
---
J
---
K
---
L
---
M
Money and Securities
Coverage for theft, disappearance or destruction at your premises, at a bank, or while in transit. Coverage is sometimes automatically increased for special holidays.
Motor Truck Cargo
Coverage for damage to property being transported on trucks. There are two different kinds of coverage, one for carriers who are held legally liable for damage to the property of others and one for damage to owners transporting their property on their own trucks.
---
N
---
O
Off Premise Power Failure
Covers loss of earnings due to interruption of service from off premise utilities and communication services.
---
P
Professional Liability
Also called E&O, provides protection when you are held legally liable for how you rendered or failed to render professional services.
---
Q
---
R
---
S
---
T
Tenants Legal Liability
Coverage for damages of a building in which you are held legally liable that you are renting.
---
U
---
V
---
W
Workers' Compensation
Protection for your employees for on the job, or job-related injuries. Covers with or without regard to legal liability their medical expenses, rehabilitation costs, lost wages and pain and suffering. In most states, this is a required coverage if you have over three employees.
---
X
---
Y
---
z
---