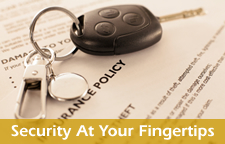 Auto Insurance
What is auto insurance, and why do I need it?
An auto insurance policy is a contract between you and an insurance company. You pay a premium, and in exchange, the insurance company promises to pay for specific car-related financial losses during the term of the policy.
In some states, to drive (get license plates) you must carry:
Liability coverage to pay for losses you cause others, or No-fault coverage to pay you and your passengers for medical and related expenses caused by injuries from a car accident, regardless of fault, or both coverages.
Even in states where coverage isn't required, drivers must, by law, be able to pay for losses they may cause others. Having insurance is the simplest way for most people to comply. Coverage for vehicle damage usually is necessary to finance a car.
Without insurance, you risk paying for the full cost of:
Any harm you cause others, or repairing or replacing your car if it's damaged or stolen.


What are my options, especially with coverages and deductibles?
The deductible is the portion of a covered loss that is your responsibility. The deductible, when applicable, applies to each covered loss. Although deductibles vary by state, they are typically available in amounts such as $100, $250, $500, or $1000.
For example, if you had a $500 deductible, you would need to pay $500 of the covered loss.
Generally speaking, higher deductibles lower your premium, but increase the amount you must pay out of your own pocket if a loss occurs. Ask yourself how much you are willing to pay in order to save on premium.
Coverages are broken down, according to purpose, but are generally combined into one policy. Coverage descriptions are general information and not statements of contract because policy provisions, endorsements, limits and requirements vary by state. The most common coverage's are:

Liability
When an insured is legally responsible, liability coverage pays for accidental bodily injury and property damages to others. Bodily injury damages include medical expenses, pain and suffering, lost wages, and other special damages. Property damage includes damaged property and may include loss of use. Liability coverage also pays defense and court costs. State laws usually determine the minimum amounts, but higher amounts are available.

Medical Payments
Available in most states. Pays medical and funeral expenses for covered persons, regardless of fault, when those expenses are related to an auto accident.

Collision
Pays for damage to a covered vehicle caused by collision with another object or by upset of the car. A deductible is required.

Comprehensive
Pays for loss of or damage to a covered vehicle, except loss caused by collision or upset. Examples include loss caused by fire, wind, hail, flood, vandalism, theft or impact with an animal. A deductible may apply.

Uninsured Motorist
Pays damages when a covered person is injured in an auto accident caused by a driver who does not have liability insurance. In some states this coverage may also pay for property damage.

Underinsured Motorist
Pays damages when a covered person is injured in an auto accident caused by another driver who has insufficient liability insurance. Application of this coverage varies by state and depends upon policy provisions.

Rental Reimbursement
Pays expenses incurred for renting a car when your auto is disabled due to an auto accident. Daily allowances or limits vary by state or policy provisions.

Emergency Road Service
Pays expenses incurred for having your auto towed as a result of a breakdown. Towing limits vary by state or policy provisions. This information is only a general description of the available coverage's and is not a statement of contract.



Who is covered under an auto policy?
Your policy usually covers you, your spouse, and other relatives who live primarily in your household and others who have permission to drive one of your covered vehicles.


How much do I need?
Questions to ask yourself and your agent:

How high should my liability coverage limits be?
No one can predict exactly how much you would have to pay if you were to cause an accident. Ask yourself how you would pay for any damages exceeding your coverage limits. The higher your limits are, the more likely your policy will be able to pay all of the damages.

How high or low should my collision and comprehensive deductibles be?
Higher deductibles lower your premium but increase the amount you must pay out of your own pocket if a loss occurs. Ask yourself how much you are willing to pay in order to save on premium.

Should I carry collision and comprehensive coverage?
You may be required to carry collision or comprehensive coverage if your vehicle is leased or financed. As your car's value decreases, you might consider dropping these coverage's and pocketing the savings on premiums. Consider, though, if the savings are enough to offset the risk of footing the entire cost of repairing or replacing the vehicle.


What affects the price?
What you pay for auto insurance varies by company and by:

What you buy.
Coverage's are priced individually so how much you'll pay depends upon:
(1) How many coverage's you buy, and:
(2) How much each will pay. Deductibles lower the price by shifting part of a loss to you.

What kind of car you drive
Since coverage on your vehicle depends on its value, generally, the more expensive the car, the more you pay.

Where you drive.
Drivers tend to have more losses if they live where there's a high rate of accidents or vandalism. Generally, urban drivers pay more for insurance than those in small towns or rural areas.

How much you drive.
The chance of an accident generally increases as driving increases. People who use their car for business and long-distance commuting normally pay more than those who drive less.

Your age, sex, and marital status.
Accident rates are higher for all drivers under age 25, especially young males and single males. Insurance prices in most states reflect these differences.

Your driving record.
Drivers who cause accidents generally must pay more than those who are accident-free for several years.


What can I do to hold down the cost of my premiums?
If you're shopping for a car, consider how your choice will affect premiums. Some insurers increase premiums for cars more susceptible to damage or occupant injury, and lower rates for those that fare better than the norm.

Ask about discounts for good students, having more than one car insured, accident-free driving, and others. Consider joining a car or vanpool, or finding other transportation to work. If you reduce your driving mileage enough, you may lower your premiums. Drive carefully.


Why do I need to give so much personal information?
SOS Insurance only collects information necessary to provide accurate insurance quotes. It is not our practice to request personal information solely for marketing purposes. Please see our Privacy Policy for more information.


What if I forget to tell you something on my driving record?
The quote you receive is based on the information you provide in the online application. If a policy is purchased, driving records are verified through consumer reports. At this time, any forgotten information would be added and the insurance premium may be adjusted to reflect the confirmed record.


Is an email address required?
If you want to save your quote so you can retrieve your information later, yes. If not, your email address is not required.


When can my policy start?
In many cases, your policy can start as early as 12:01 a.m., tomorrow.


What if I can't remember my policy expiration date?
This can be found on your current insurance declaration? page (cover page), insurance card, or current cancellation notice.


How long do tickets stay on my record?
All minor traffic convictions and accidents remain on your driving record for three years. All major violations remain on your driving record for seven years. Points for traffic convictions and chargeable accidents are added and removed at the renewal of your policy. There is no change to the policy during your policy period to add or delete points.


What should I do if I have an accident?
First, make sure you, your passengers and others are not injured. If there are injuries call 911 immediately. Second, in most states the police should be notified. Third, you should give your information to the other driver(s). Provide your name, address, and telephone number. Also let them know your auto insurance coverage is through SOS. Then get this same information from the other driver(s). Finally, contact SOS Insurance at your first opportunity. We can process your information with your insurance company to make sure your claim gets handled right away.


Why should I buy from a broker?
As a broker of insurance, SOS represents you-the customer. We shop from over 40 different insurance companies to locate the best combination of price and coverage for you! Then we continue to stand by you, shopping each renewal to make sure that your insurance coverage keeps pace with your changing life.


How does SOS have great rates for all types of drivers?
When you contact us for an insurance quote, we shop our panel of 30 different auto insurance companies to find the most appropriate coverage at a great price. Some of our insurance carriers specialize in good drivers, while others write mostly high-risk drivers. No matter what your situation, SOS can place you with an auto insurance company that's right for you at a very competitive price.


What is Uninsured Motorist Coverage?
Even though liability coverage is advisable and often required, there are many people who do not buy insurance. If an uninsured motorist causes an accident you may not be able to recover any damages that you sustain. If you purchase Uninsured Motorist Coverage, your auto insurance company will pay you for the property damage and bodily injury caused by an uninsured motorist. It will cover you, any family member, and anyone occupying a covered automobile. The limits for this coverage are usually the same limits that you selected for liability, although you can choose lower limits. There are also times when a person who causes an accident has liability insurance but your damages exceed the limits of that person's coverage. In some states Underinsured Motorist Coverage is included in your Uninsured Motorist Coverage. In other states, you can purchase underinsured motorist insurance, which covers your excess losses up to the limit set forth in the policy.


How much Liability Coverage do I need?
Most state laws require that you carry a minimum amount of liability insurance, which pays for the injuries or damages you cause to someone else. While some people need only the minimum level of protection, others have assets that they need to protect. If you are unsure about how much liability insurance you need, consult an SOS insurance professional. We can tailor a program to provide the right amount of protection for you and your family.


How much car insurance coverage do I need?
The amount of car insurance coverage you need depends on a variety of different factors. When choosing your coverage limits and deductibles, consider the various risks that you, your passengers, and your auto are likely to face. You also need to consider the assets you own, which your car insurance coverage helps protect.

For guidance in choosing your coverage limits and deductibles, use our interactive Coverage Counselor car insurance planning tool. Access it directly from our home page to get your personalized suggestions for auto insurance coverage. That way, you'll be able to make an informed decision when you buy your auto insurance coverage.


How do I get the most car insurance coverage for my insurance dollar?
To maximize your insurance dollar, think about choosing high limits and high deductibles when you buy your auto insurance policy.

When you buy your car insurance coverage, get the highest limits you can comfortably afford for coverage like bodily injury, property damage, and uninsured/underinsured motorist bodily injury. Often, higher limits don't cost much more than lower limits. However, the higher limits substantially increase the protection provided by your car insurance.

Carrying high deductibles on some kinds of car insurance coverage will cost you a larger out-of-pocket fee if you file an auto insurance claim. However, the higher your deductibles, the lower your car insurance premium.


Do I need special auto insurance coverage if my car's leased or financed?
Your loan or leasing agreement provides details on the kinds of auto insurance coverage finance institutions require. Though each leasing agent or lender has different requirements, most lenders and leasing agents require you to buy comprehensive and collision coverage when you purchase your auto insurance policy. Many also require liability limits in excess of your state's auto insurance coverage requirements. When buying auto insurance for your leased car, remember that insurers pay only the actual cash value (the market value factoring in age, mileage, and wear and tear) for a vehicle, rather than that vehicle's replacement cost. If you get into a car accident and your leased car is severely damaged, you may find yourself responsible for damages that your auto insurance policy doesn't cover.


What should I consider when buying auto insurance?
Consider your financial or personal situation (marriage, parenthood, home-buying, etc.) to determine appropriate liability limits, which protect you if you are ever sued. Your financial assets and family members who depend on you need protecting, so generally speaking, the more you have to lose, the more protection you will want.

If you can afford higher deductibles, they will lower your premiums.

Review optional types of coverage to evaluate whether or not you may need extra protection. For example, if you don't have disability insurance, you might want loss of income coverage.

Think about value. The best insurance may not be the cheapest. Standard industry financial ratings assigned to insurance companies will help you evaluate a company's financial strength (their ability to pay claims). For information about consumer complaints against companies, look at state insurance department Web sites.


How can I lower my auto insurance rates?
Shop around, being sure that the quotes you're comparing are for the same coverage. Request higher deductibles for comprehensive and collision. Ask about discounts. Maintain a good driving record and credit history.


What discounts are available?
You may be eligible for a discount if you: insure more than one vehicle with the same company, are a homeowner, have recently taken a defensive driver course, have a car alarm, airbags, anti-lock brakes, or automatic seatbelts in your car, have homeowners and car insurance through the same company, pay in full or through EFT (electronic fund transfer), attend college over 100 miles from home and don't have a car with you, are a full-time student with a grade point average "B" or higher, participate in a shared-vehicle car pool.


Why does my insurance go up if I have an accident or get a ticket?
Insurance companies charge higher rates to drivers with tickets and accidents because they are statistically higher risks. Since claims statistics and studies by law enforcement agencies show the chances of having an accident increases proportionately to how many tickets and accidents a driver has already had, insurance companies must adjust their rates so the premium accurately reflects the insurance company's exposure to future claims based on this higher risk.


What does my auto insurance policy cover when I rent a car?
It depends on your policy. The best thing is to review your policy, or ask your insurance agent to review it with you. Your policy may cover autos rented for pleasure, like vacations or special events, but not business. If you do not have comprehensive and collision coverage (often referred to as "physical damage coverage") for your own car, you may not have coverage for a rental car. And if you damage a rental car, your policy may not cover lost revenue the rental car company incurs while the rental car is being fixed; or the cost of a new car if you total the rental.


I have Property Damage and Physical Damage coverage. Aren't these the same?
You are required to carry property damage coverage, which covers damage you cause to someone else's car or property (the fence you hit). There is no deductible for this. Physical damage (comprehensive and collision) is an option that pays for damage to your car. Collision covers damage from your car colliding with another car or object. Comprehensive covers damage from events such as fire, theft, vandalism, weather, and windshield or animal-related accidents. Comprehensive and collision usually have separate deductibles.


If I lend my car to a friend, is he or she covered under my insurance?
Most policies will cover drivers who have permission to use your auto. But check your policy, or ask your agent, to see if the conditions or limits of your policy will change for drivers who are not regular operators of your auto.


I have an older car whose current value is very low - do I need insurance?
You should always have bodily injury and property damage. In most states you're legally required to carry a minimum amount.

Insurance for comprehensive and collision is not required by the state, but may be required if the vehicle is financed or leased.

Consider what would happen if the car was stolen or seriously damaged in an accident: Can you afford to replace the car it if it is damaged beyond repair? If your car is damaged but not totaled, how much can you afford to spend on repairs?

Without comprehensive, you can't buy rental reimbursement coverage, which pays for a rental car or other transportation expenses until your car is repaired or replaced.


My job requires that I move to another state temporarily. Will my insurance cover me there?
Your policy covers you anywhere in the U.S., but there may be significant differences from state to state. If you will be residing in another state for an extended period of time, say, over 30 days, it's a good idea to change your insurance. Significant differences can be minimum limits - one state has $15,000/30,000 and another has $50,000/100,000, for example. Or your state may have no fault coverage including loss of income, funeral expense, accidental death, etc. while another state may not. . In most cases, only military personnel are allowed to reside in one state and maintain residency in another. If you are planning to register your auto in another state, you will need to purchase insurance in that state.


Will my insurance cover my leased auto if it is stolen or totaled in an accident?
Your insurance company will handle your claims the same way whether you own, lease or finance. If you leased or financed your auto and purchased it recently, your insurance may not cover your loan or lease completely. Since you are responsible for the auto, the leasing company will require you to pay the remaining lease payments as well as any penalties for mileage, wear and tear, or warranties, and you won't get your security deposit back. Review your lease or loan agreement to decide whether to purchase GAP insurance, which covers the difference between your loan or lease and the insurance proceeds you receives for your damaged or stolen auto.


My son has his learner's permit and is starting to drive. I want to add him to my policy but it will triple the premium! Do I have to add him?
Most companies do not charge for a person with a learner's permit or require the learner be named on a policy (but some do).Once your son gets his permanent license, he must be covered under your auto insurance, unless he won't be driving. Newly licensed drivers are involved in more accidents than more experienced drivers, so their rates are considerably higher. For his protection, and for the protection of your financial assets, you may want to review your insurance limits and coverage. Your son's premiums can be kept lower if he maintains at least a B average in school, keeps deductibles high, and if he drives an older, standard model car (rather than a sports or luxury car).


I plan to buy a new car. Do I need coverage for this car before I drive it off the lot?
Your new car must be insured before you drive it off the lot. If you have a policy in force, the new car will be automatically covered for 30 days. However, if you cover a new car under an existing policy without notifying your insurance company, some companies may change some of your coverage limits until they have received notice from you about the new car, and decided they want to insure it. When you buy a car, new or used, is a good time to review your coverage and check prices among competing companies. Start by getting quotes for the year, make and model of the car you plan to buy. If you're considering more than one make and model, checking the price of insurance may help you decide. Although two cars may seem the same, the repair costs may be dramatically different, and that will have a significant impact on your insurance costs. And, if you are financing the car, you will be required to purchase comprehensive and collision coverage by your lender or lessor.


My daughter will be going to college in another state, and taking her car with her. Do we need to change her insurance?
If the car is registered to you, and she is not considered a resident of the state where she is attending school, she can be covered on your policy. Check with the State Department of Motor Vehicles to determine whether the car needs to be registered in that state, and your insurance changed accordingly.


Does it cost anything to get my online car insurance quote?
Online car insurance quotes are always free of charge from SOS. When you get your SOS car insurance quote, you're never under any obligation to buy an auto insurance policy from us. That's because we wanted to make car insurance as hassle-free as it can be.


What information do I need to get my online car insurance quote?
To get your online car insurance quote, you need to provide only general information about yourself, the other drivers you want to include on your auto insurance policy, and the car(s) you'd like covered. However, if you think you're going to buy your auto insurance policy online right after you get your online car insurance quote, it's a good idea to have some of your personal and vehicle documents on hand.


Why should I buy Collision coverage if my car is older?
Only you can determine the amount of loss you can afford to pay out of pocket. If your car was damaged and it would not be a hardship to pay the replacement value out of pocket, you may not need Collision coverage. Of course, you will want to compare the premium cost to the potential loss before you make your decision.


What is the difference between Bodily Injury Liability coverage and Medical Payments coverage?
Bodily Injury Liability coverage pays for losses sustained by another person (the other driver, passenger, pedestrian) when you or another driver covered by your policy is legally responsible for the accident.

Medical Payments coverage pays for reasonable medical expenses if you or the passengers in your car are in an accident, no matter who caused the accident. We can let you know the details of coverage in your state.


What is the difference between Property Damage Liability insurance and Collision coverage?
Property Damage Liability insurance reimburses other parties when an accident for which you are legally responsible causes damage to someone else's property. Collision insurance covers damage to your own car, no matter who caused the accident. (Collision coverage has a deductible).


What is Uninsured/Underinsured Motorists insurance?
If you or your passengers are injured in an accident in which another driver is at fault, and that driver does not carry liability insurance (or does not carry enough insurance to cover your damages), this insurance covers your expenses up to the policy limits. The coverage provisions vary by state and the coverage is optional in some states.


What does "no-fault" automobile insurance mean?
No fault insurance permits automobile accident victims to be directly reimbursed for medical and hospital expenses and loss of income by their own insurance company, no matter who was at fault. No-fault insurance is available in certain states, as provided by law.