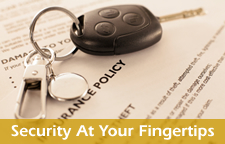 Do you know your Insurance company's Rating?
It is important to understand the financial strength of insurance companies when you are comparing auto insurance quotes. Several national rating institutions rate insurance companies. You pay less with one company than another for the same coverage's for many reasons. Some of it is related to the size of the pool that the company has to spread the risk. The main reason you want to check ratings is to see if the company cant pay future claims or benefits. Financial strength ratings are an analysis of a wide variety of risks that could affect an insurance company's long-term viability. Insurance companies have failed or ceased to operate due to inadequate financial strength, competitive forces, or changing dynamics in the marketplace. There is a belief that ratings are not completely unbiased. SOS Insurance does not represent any company less than B ++ rating. For the most part, most of our carriers have A and above ratings. Here are the major rating companies:



A.M. Best
www.ambest.com

They have an independent opinion of a company's financial strength, operating performance, and ability to meet its obligations to policyholders over the next 12 to 36 months. Their scoring of companies falls into these categories:

A++ and A+ (Superior) = superior ability to meet their ongoing obligations to policyholders A and A- (Excellent) = excellent ability to meet their ongoing obligations to policyholders B++ and B+ (Good) = good ability to meet their ongoing obligations to policyholders B and B- (Fair) = fair ability to meet their ongoing obligations to policyholders C++ and C+ (marginal) = marginal ability to meet their ongoing obligations to policyholders C and C- (weak) = weak ability to meet their ongoing obligations to policyholders D (poor) = weak ability to meet their ongoing obligations to policyholders

Most new companies start out at a mid level rating and then move up. If you're considering a smaller, unfamiliar insurance carrier, you might want to research their rating, but be aware that newer companies sometimes require time to get a higher rating.



J. D. Power and Associates
www.jdpower.com

They are one of the largest, most comprehensive historical customer satisfaction databases in existence, which includes feedback on virtually all aspects of the shopping, buying, and product and service ownership experience. Each Year J. D. Power and Associates surveys millions of consumers to understand their opinions and expectations regarding the products and services they purchased. They collect data from individual policyholders nationwide and rate them according to coverage options, price, claims handling, satisfaction with company representatives and the overall experience. Each company is then categorized by performance.



Weiss Ratings, Inc.
www.weissratings.com

They offer free lists of the strongest and weakest financial services companies in the nation. Those companies identified as the strongest are to be commended for this accomplishment. However, if you are doing business with a weak company, you may want to consider your other options along with the cost of making a switch.



Standard & Poor's Ratings
www.standardandpoors.com

Standard & Poor's is one of the world's preeminent providers of credit ratings. They provide a wide range of other products and services designed to help individuals and institutions around the world make better-informed financial decisions with greater confidence. Their product contains nearly 8 million ratings on approximately 40,000 issuers across the globe plus 240,000 research and commentary articles. And to help you analyze today's market actions in context, their archives more than 16 years of ratings history. Some subscription and registration may be required.



Fitch Ratings, Inc.
www.fitchratings.com

The Fitch Ratings Insurance Group provides ratings and research on insurance and insurance-related companies worldwide. Because of the increasing globalization of insurance markets, the group coordinates all research and analysis through a Global Insurance Ratings & Policy Committee. Their goal is to achieve consistency of rating methodology across countries. At the same time, Fitch strives to ensure that its insurance ratings fully incorporate the unique aspects of local markets by assigning lead analysts with local market knowledge and presence. The Insurance Group balances local expertise with global oversight to distinguish their ratings in the marketplace.