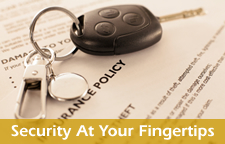 General Questions
I'm concerned about security. Is your Web site secure?
To guard your nonpublic personal information and ensure confidentiality, we maintain physical, electronic and procedural safeguards that comply with applicable laws. When you request a quote, view or change your information through our web site, it is encrypted as it travels between your computer and our server, preventing third parties from being able to read any information while it is in transit. Additionally, we permit only authorized employees, who are trained in the proper handling of our customer information, to have access to that information. Please see our Privacy Policy for more information.


Why should I buy from a broker?
As a broker of insurance, SOS represents you-the customer. We shop from over 40 different insurance companies to locate the best combination of price and coverage for you! Then we continue to stand by you, shopping each renewal to make sure that your insurance coverage keeps pace with your changing life.


How does SOS have great rates for all types of drivers?
When you contact us for an insurance quote, we shop from over 40 different auto insurance companies to find the most appropriate coverage at a great price. Some of our insurance carriers specialize in good drivers, while others write mostly high-risk drivers. No matter what your situation, SOS can place you with an auto insurance company that's right for you at a very competitive price.


Why do I need to give so much personal information?
SOS Insurance only collects information necessary to provide accurate insurance quotes. It is not our practice to request personal information solely for marketing purposes. Please see our Privacy Policy for more information.


When can my policy start?
In many cases, your policy can start as early as 12:01 a.m. next day.