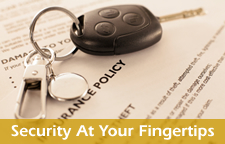 Health / Life Insurance Definitions
A
Accident
An event or occurrence which is unforeseen and unintended. Accident Insurance is a form of health insurance against loss by accidental bodily injury.
Accumulation Period
A specified period of time, such as 90 days, during which the insured person must incur eligible medical expenses at least equal to the deductible amount in order to establish a benefit period under a major medical expense or comprehensive medical expense policy.
Adjuster
A person who investigates and settles losses for an insurance carrier.
Adverse Selection
The tendency of persons who present a poorer-than-average risk to apply for, or continue insurance to a greater extent than do persons with average or better-than-average expectations of loss.
Age Limits
Stipulated minimum and maximum ages below and above which the company will not accept applications or may not renew policies.
Agent
An insurance company representative licensed by the state who solicits, negotiates or effects contracts of insurance, and provides service to the policyholder for the insurer.
Ambulatory Care
Medical services that are provided on an outpatient (non-hospitalized) basis. Services may include diagnosis, treatment, and rehabilitation.
Application
A signed statement of facts made by a person applying for life insurance and then used by the insurance company to decide whether or not to issue a policy. The application becomes part of the insurance contract when the policy is issued.
Arbitration
A form of alternative dispute resolution where an unbiased person or panel renders an opinion as to responsibility for or extent of a loss.
Association Group
A group formed from members of a trade or a professional association for group insurance under one master health insurance contract.
Attending Physician Statement (APS)
More common referred to as "medical records", often acquired by an insurance company to determine an applicant's state of health at the time of applying for coverage. Your application for insurance authorizes the insurance company to contact your physicians to obtain the records, either prior to approval or once the policy has become effective.
---
B
Basic Hospital Insurance
Policy purchased primarily for the purpose of protecting against high costs of hospitalization. Coverage is usually limited to room and board and miscellaneous expenses incurred while admitted as "inpatient."
Benefit Levels
The maximum amount a person is entitled to receive for services while covered under the policy.
Benefit Period
A period of time typically one to three years during which major medical benefits are paid after the deductible is satisfied. When the benefit period ends, the insured must then satisfy a new deductible in order to establish a new benefit period.
Benefits
The amount payable by the insurance company to a claimant, assignee or beneficiary under each coverage.
Board-Certified
A physician that has successfully completed an approved educational program and evaluation process by the American Board of Medical Specialties. This rating is designed to provide consumers with quality patient care.
Broker
A marketing specialist who represents buyers of property and liability insurance and who deals with either agents or companies in arranging for the coverage required by the customer.
---
C
Cafeteria Plan
Generic term for an employee benefit plan that allows employees to select among the various group life, medical expense, disability, dental, and other plans that best meet their specific needs. Also called flexible benefit plans.
Calendar-Year Deductible
Amount payable by an insured during a calendar year before a group or individual health insurance policy begins to pay for medical expenses.
Cancelable
A contract of health insurance that may be canceled during the policy term by the insurer or insured.
Cancellation
The discontinuance of an insurance policy before its normal expiration date, either by the insured or the company.
Capitation
A method of payment for health services in which a physician or hospital is paid a fixed, per capita amount for each person served regardless of the actual number of services provided to each person.
Certificate of Insurance
A statement of coverage issued to an individual insured under a group insurance contract, outlining the insurance benefits and principal provisions applicable to the member.
Claim
A request for payment of a loss, which may come under the terms of an insurance contract.
Claims Adjustor
Person who settles claims, an agent, company adjustor, independent adjustor, adjustment bureau, or public adjustor.
COBRA (Consolidated Omnibus Budget Reconciliation Act of 1986)
Hospital, medical, and miscellaneous health care expenses incurred by the insured that entitle him/her to a payment of benefits under a health insurance policy. Found most often in connection with major medical plans, the term defines, by either description, reasonableness, or necessity to specify the type and amount of expense which will be considered in the calculation of benefits. The length of COBRA is typically 18 months, but may be continued for 36 months in some cases.
Coinsurance
A provision under which an insured who carries less than the stipulated percentage of insurance to value, will receive a loss payment that is limited to the same ratio which the amount of insurance bears to the amount required; a policy provision frequently found in medical insurance, by which the insured person and the insurer share the covered losses under a policy in a specified ratio, for example, 80 percent by the insurer and 20 percent by the insured.
Commission
The part of an insurance premium paid by the insurer to an agent or broker for his services in procuring and servicing the insurance.
Composite Rate
One rate for all members of the group regardless of their status as single or members of a family.
Comprehensive Major Medical Insurance
A policy designed to give the protection offered by both a basic and a major medical health insurance policy. It is characterized by a low deductible amount, a coinsurance feature, and high maximum benefits.
Concealment
Deliberate failure of an applicant for insurance to reveal a material fact to the insurer.
Conditionally Renewable
Continuance provision of a health insurance policy under which the company cannot cancel the policy during its term but can refuse to renew under certain conditions stated in the contract.
Conditions
Provisions inserted in an insurance contract that qualify or place limitations on the insurer's promise to perform.
Continuation
Allow terminated employees to continue their group health insurance coverage under certain conditions.
Contributory
A group insurance plan issued to an employer under which both the employer and employee contribute to the cost of the plan. Seventy-five percent of the eligible employees must be insured.
Conversion Privilege
The right given to an insured person to change insurance without evidence of medical insurability, usually to an individual policy upon termination of coverage under a group contract.
Coverage
The scope of protection provided under a contract of insurance; any of several risks covered by a policy.
Covered Expenses
Hospital, medical, and miscellaneous health care expenses incurred by the insured that entitle him/her to a payment of benefits under a health insurance policy. Found most often in connection with major medical plans, the term defines, by either description, reasonableness, or necessity to specify the type and amount of expense which will be considered in the calculation of benefits.
Co-payment
A specific charge for a specific medical service. This usually applies to office visits and prescription benefits. For example, you may have a $10 co-payment for office visits.
Creditable Coverage
The purpose of creditable coverage is to give you credit for prior health care coverage. Upon termination of prior coverage, you are usually provided with a "certificate of creditable coverage" that will show the length of time that you were covered and the termination date of that coverage. This is an important document because the length of prior coverage can determine your benefits for preexisting conditions.
---
D
Deductible
The amount of money you must pay each year to cover your medical expenses before your insurance policy begins to pay benefits.
Dental Insurance
Individual or group plan that helps pay costs of normal dental care as well as damage to teeth from an accident.
Disability
A physical or a mental impairment that substantially limits one or more major life activities of an individual. It may be partial or total.
Dependent Coverage
Insurance coverage on the head of the family that is extended to a spouse or eligible children. Certain age restrictions for children usually apply.
Drug Formulary
List of preferred pharmacy products to be used by a managed care plan's network of physicians. These are usually based on the effectiveness and cost of these medications.
---
E
Effective Date
The date on which the insurance under a policy begins.
Eligibility Date
The date on which an individual member of a specified group becomes eligible to apply for insurance under the (group life or health) insurance plan.
Eligibility Period
A specified length of time, frequently 31 days, following the eligibility date during which an individual member of a particular group will remain eligible to apply for insurance under a group life or health insurance policy without evidence of insurability.
Eligibility Requirements
This term refers to the conditions which an employee must satisfy to participate in a retirement plan, one such condition begin the completion from 1 to 3 years of service with the employer, another the attainment of a specified age, such as 25, or conditions which an employee must satisfy to obtain a retirement benefit, such as the completion of 15 years of service and the attainment of age 65.
Eligible Employees
Those members of a group who have met the eligibility requirements under a group life or health insurance plan.
Employee Certificate of Insurance
The employee's evidence of participation in a group insurance plan, consisting of a brief summary of plan benefits. The employee is provided with a certificate of insurance rather than the actual insurance policy.
Employee Contribution
The employee's share of the premium.
Employee Retirement Income Security Act (ERISA)
Legislation passed in 1974 applying to most private pension and welfare plans that requires certain minimum standards to protect participating employees.
Employer Contribution
The employer's share of the premium.
Enrollee
An eligible individual who is enrolled in a health plan.
Evidence of Coverage
See Certificate of Insurance
Evidence of Insurability
Any statement of proof of a person's physical condition and/or other factual information affecting his/her acceptance for insurance.
Exclusions
Specific conditions or circumstances listed in the policy for which the policy will not provide benefit payments.
Exclusive Agent
An agent who is employed by one and only one insurance company and who solicits business exclusively for that company.
Exclusive Provider Organization (EPO)
A type of preferred provider organization where individual members use particular preferred providers rather than having a choice of a variety of preferred providers. EPOs are characterized by a primary physician who monitors care and makes referrals to a network of providers. People who belong to an EPO must receive their care from affiliated providers; services rendered by unaffiliated providers are not reimbursed.
---
F
Fee-for-Service
A payment system for health care where the provider is paid for each service rendered rather than a pre-negotiated amount for each patient. This is the common payment agreement as applies to PPO health plans.
Field Underwriting
The initial screening of an application for health insurance performed by the sales person or broker to whom you originally submit the application. The decision of the field underwriter is not the final decision. This may only be made by the underwriter for the insurance company. However, most field underwriters are familiar with the guidelines and can usually determine eligibility.
Formulary
See Drug Formulary
---
G
Gatekeeper
Also referred to as a Primary Care Physician, serves to control utilization and referral of enrollees.
Generic Drug
A drug which is exactly the same as a brand name drug and is allowed to be produced and marketed after the brand name drug's patent has expired.
Grace Period
A specified period after a premium payment is due, in which the policyholder may make such payment, and during which the protection of the policy continues.
Grievance Procedure
A procedure which allows a member of a health plan or a provider of benefits to express complaints and seek remedies.
Group Certificate
The document provided to each member of a group plan. It shows the benefits provided under the group contract issued to the employer or other insured.
Group Contract
A contract of insurance made with an employer or other entity that covers a group of persons identified as individuals by reference to their relationship to the entity.
Group Insurance
Insurance written on a number of people under a single master policy, issued to their employer or to an association with which they are affiliated.
---
H
Health History
A form used by underwriters to assist in evaluating groups or individuals to determine if they are acceptable risks.
Health Insurance
Insurance against financial losses resulting from sickness or accidental bodily injury. Protection that provides payment of benefits for covered sickness or injury. Included under this heading are various types of insurance such as accident insurance, disability income insurance, medical expense insurance, and accidental death and dismemberment insurance.
Health Insurance Portability and Accountability Act (HIPAA)
The Health Insurance Portability and Accountability Act of 1996, known as HIPAA, includes important new - but limited - protections for millions of working Americans and their families. HIPAA may: 1) Increase your ability to get health coverage for yourself and your dependents if you start a new job; 2) Lower your chance of losing existing health care coverage, whether you have that coverage through a job, or through individual health insurance; 3) Help you maintain continuous health coverage for yourself and your dependents when you change jobs; and 4) Help you buy health insurance coverage on your own if you lose coverage under an employer's group health plan and have no other health coverage available. Among its specific protections, HIPAA: 1) Limits the use of pre-existing condition exclusions; 2) Prohibits group health plans from discriminating by denying you coverage or charging you extra for coverage based on your or your family member's past or present poor health; 3) Guarantees certain small employers, and certain individuals who lose job-related coverage, the right to purchase health insurance; and 4) Guarantees, in most cases, that employers or individuals who purchase health insurance can renew the coverage regardless of any health conditions of individuals covered under the insurance policy. In short, HIPAA may lower your chance of losing existing coverage, ease your ability to switch health plans and/or help you buy coverage on your own if you lose your employer's plan and have no other coverage available.
Health Maintenance Organization (HMO)
Prepaid health plans in which you pay a monthly premium and the HMO covers your cost of care to see doctors within their network at pre-negotiated rates. You must choose a primary care physician who coordinates all of your care and makes referrals to any specialists you might need. If you are an HMO member and you do not use the doctors, hospitals and clinics that participate in your plan's network, you will usually bear the cost of those medical services.
Home Health Care
Care received at home as part-time skilled nursing care, speech therapy, physical and occupational therapy, part-time services of home health aides or help from homemakers or chore workers.
Hospice
Health care facility providing medical care and support services such as counseling to terminally ill persons.
Hospital Affiliation
A contract whereby one or more hospitals agrees to provide benefits to members of a specific health plan.
---
I
Incurred Claims
Incurred claims equal the claims paid during the policy year plus the claim reserves as of the end of the policy year, minus the corresponding reserves as of the beginning of the policy year. The difference between the year end and beginning of the year claim reserves is called the increase in reserves and may be added directly to the paid claims to produce the incurred claims.
Indemnity
Legal principle that specifies an insured should not collect more than the actual cash value of a loss but should be restored to approximately the same financial position as existed before the loss.
Independent Adjustor
Claims adjustor who offers his or her services to insurance companies and is compensated by a fee.
Independent Agent
An independent businessperson who usually represents two or more insurance companies in a sales and service capacity and who is paid on a commission basis.
Individual Contract
A contract of health insurance made with an individual called the policyholder or the insured, which normally covers such individual and, in certain instances, members of his family.
Individual Deductible
Amount that an insured and each person of his or her family covered by the policy must pay before the group or individual medical insurance policy begins to pay for medical expenses.
Individual Insurance
Policies which provide protection to the policyholder and/or his/her family. Sometimes called Personal Insurance as distinct from group and blanket insurance.
Insurability
Acceptability to the company of an applicant for insurance.
Insurable Risk
The conditions that make a risk insurable are (a) the peril insured against must produce a definite loss not under the control of the insured, (b) there must be a large number of homogeneous exposures subject to the same perils, (c) the loss must be calculable and the cost of insuring it must be economically feasible, (d) the peril must be unlikely to affect all insureds simultaneously, and (e) the loss produced by a risk must be definite and have a potential to be financially serious.
Insurance
A system under which individuals, businesses, and other organizations or entities, in exchange for payment of a sum of money (a premium), are guaranteed compensation for losses resulting from certain perils under specified conditions.
Insurance Company
An organization chartered to operate as an insurer. Any corporation primarily engaged in the business of furnishing insurance protection to the public.
Insurance Commissioner
The top insurance regulatory official in a state.
Insured
A person or organization covered by an insurance policy, including the "named insured" and any other parties for whom protection is provided under the policy terms.
Insurer
The party to the insurance contract who promises to pay losses or benefits. Also, any corporation engaged primarily in the business of furnishing insurance to the public.
---
J
---
K
---
L
Lapse
The termination or discontinuance of an insurance policy due to non-payment of a premium.
Lapsed Policy
A policy terminated for non-payment of premiums. The term is sometimes limited to a termination occurring before the policy has cash or other surrender value.
Long-Term Care
The continuum of broad-ranged maintenance and health services to the chronically ill, disabled, or retarded. Services may be provided on an inpatient (rehabilitation facility, nursing home, mental hospital), outpatient, or at-home basis.
Lifetime Maximum
Maximum amount of benefits available to a member during their lifetime.
---
M
Major Medical Expense Insurance
A form of health insurance that provides benefits for most types of medical expense up to a high maximum benefit, such as $250,000 or higher after a substantial deductible, such as $500 or more. Such contracts may contain internal limits and are normally subject to coinsurance.
Managed Care
Health care systems that integrate the financing and delivery of appropriate health care services to covered individuals by arrangements with selected providers to furnish a comprehensive set of health care services, explicit standards for selection of health care providers, formal programs for ongoing quality assurance and utilization review, and significant financial incentives for members to use providers and procedures associated with the plan.
Master Policy
A policy that is issued to an employer or trustee, establishing a group insurance plan for designated members of an eligible group.
Maximum Annual Benefit
The maximum amount that the insurance company will pay toward a specific benefit in the calendar year.
Maximum Out-of-Pocket Costs
The most a member will pay per year toward their co-payments, coinsurance and deductibles.
Medical Expense Insurance
A form of health insurance that provides benefits for expenses incurred for medical care. This form of health insurance provides benefits for expenses of physicians, hospital, nursing, and related health services, and supplies. These benefits may be related to actual expense, specified sums, or services rendered. Such insurance sometimes includes benefits for prevention and diagnosis as well as treatment.
Medical Information Bureau (MIB)
A data pool service that stores coded information on health histories of persons who have applied for insurance from subscribing companies.
Medically Necessary
A service or treatment which is absolutely necessary in treating a patient and which could adversely affect the patients health if ignored or omitted.
Member
A person covered under the health plan (includes dependents).
Minimum Group
The least number of employees permitted under a state law to affect a group for insurance purposes; the purpose is to maintain some sort of proper division between individual policy insurance and the group forms.
Miscellaneous Expenses
Expenses in connection with hospital insurance, hospital charges other than room and board, such as X-rays, drugs, laboratory fees, and other ancillary charges. (Sometimes referred to as ancillary charges.)
MSA (Medical Savings Account)
A tax-advantaged personal savings account used in conjunction with a high deductible health insurance policy. Individuals may contribute the equivalent of the annual deductible into this tax-deferred savings account. These moneys are set aside for qualified medical care expenses.
---
N
Noncontributory
A term applied to employee benefit plans under which the employer bears the full cost of the benefits for the employees. One hundred percent of the eligible employees must be insured.
Nonprofit Insurers
Persons organized under special state laws to provide hospital, medical, or dental insurance on a nonprofit basis. The laws exempt them from certain types of taxes.
---
O
Open Enrollment Period
A period during which members can elect to make changes to coverage or add eligible dependents without proving insurability.
Out-of-Network
Refers to services provided by a physician or hospital that are not contracted with the insurance company issuing coverage to the patient.
Out-of-Pocket Costs
Health Care costs that the covered person must pay out of his pocket and includes such things as co-payments and deductibles.
Out-of-Pocket Maximum
The most money that you will be required to pay annually for deductibles and coinsurance.
Outpatient
A patient who is not in the hospital in which he or she is receiving treatment.
---
P
Point-of-Service Plans (POS)
Often known as open-ended HMOs or PPOs, these plans permit insureds to choose providers outside the plan yet are designed to encourage the use of network providers.
Policy
The printed legal document stating the terms of the insurance contract that is issued to the policyholder by the company.
Policyholder
A person who pays a premium to an insurance company in exchange for the insurance protection provided by a policy of insurance.
Preexisting Condition
A physical and/or mental condition of an insured which first manifested itself prior to the issuance of his/her policy or which existed prior to issuance and for which treatment was received. A physical condition that existed before the effective date of coverage.
Preferred Provider Organization (PPO)
A network of health care providers that have agreed to provide medical services to a health plan's members at discounted costs. PPO members typically make their own decisions about their health care rather than going through a primary care physician like HMO member. The cost to use physicians within the PPO network is less than using a non-network provider.
Premium
The sum paid by a policyholder to keep an insurance policy in force.
Primary Care Physician
Under an HMO or Point-of-Service (POS) plan, a primary care physician is usually your first contact for health care. This is usually a general practitioner, family practitioner, internal medicine or pediatrician. The primary care physician makes referrals to specialists when medically necessary.
Probationary Period
A period from the policy date to a specified time, usually 180 days, during which no sickness coverage is effective. It is designed to eliminate a sickness actually contracted before the policy went into effect.
Provider
Any doctor, nurse or institution that provides medical care.
---
Q
Quote
A price estimate given to the potential consumer as he/she decides to which company a formal application will be submitted. Company may be legally bound to honor this quote in some jurisdictions and/or lines of business.
---
R
Rate
The pricing factor upon which the insurance buyer's premium is based.
Reasonable and Customary Charge
A charge for health care, which is consistent with the going rate or charge in a certain geographical area for identical or similar services.
Referral
A formal process that authorizes an HMO member to get care from a specialist or hospital. This referral usually comes from your primary care physician.
Reimbursement
The payment of the expenses actually incurred as a result of an accident or sickness, but not to exceed any amount specified in the policy.
Reinstatement
The resumption of coverage under a policy which has lapsed.
Renewal
Continuance of coverage under a policy beyond its original term by the insurer's acceptance of the premium for a new policy term.
Rescission
Termination of an insurance contract by the insurer on the grounds of material misstatement on the application for insurance. The action of rescission must take place within the contestable period or Time Limit on Certain Defenses but takes effect as of the date of issue of the policy, thus voiding the contract from its inception.
Rider
A document which amends the policy or certificate. It may increase or decrease benefits, waive the condition of coverage or in any other way amend the original contract.
---
S
Section 125 Plan
A plan which provides flexible benefits and qualifies under the IRS code which allows employee contributions to be deducted with pre-tax dollars.
Short-Term Health Insurance
These plans are similar to individual and family health plans, but they have a predetermined length of coverage. Coverage is usually from a minimum of 30 days up to a maximum of 12 months.
State Insurance Department
A department of a state government whose duty is to regulate the business of insurance and give the public information on insurance.
---
T
Ten Day Free Look
A notice on the first page of health insurance policies that the insured has ten days in which to examine the policy and return it for a refund of premium if he is not satisfied with the policy.
Total Disability
An illness or injury, which prevents an insured person from continuously, performing every duty pertaining to his/her occupation or engaging in any other type of work.
Travel Accident Policy
A limited contract covering only accidents while an insured person is traveling, usually on a commercial carrier.
---
U
Underwriter
A company that receives the premiums and accepts responsibility for the fulfillment of the policy contract, the company employee who decides whether or not the company should assume a particular risk, or the agent who sells the policy.
Underwriting
The process of selecting risks for insurance and determining in what amounts and on what terms the insurance company will accept the risk.
Uninsurable Risk
One not acceptable for insurance due to excessive risk.
Usual, Customary and Reasonable (UCR)
See Reasonable and Customary.
---
V
---
W
Waiting Period
The length of time an employee must wait from his/her date of employment or application for coverage, to the date his/her insurance is effective.
---
X
---
Y
---
z
---