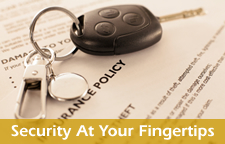 Homeowners Insurance
What is Homeowner Insurance?
Home insurance usually boils down to two crucial concerns - protection and price. Although regulated at the state level, home insurance is more of a national product than is auto insurance, meaning you will find fewer local variations.

Why should I buy homeowner's insurance?
A home can require a tremendous investment of money, time, and energy. Homeowners insurance is designed to protect that investment by insuring the actual structure or structures and the personal possessions in and around them, as well as providing liability protection for the residents. Through homeowner's insurance, you can protect yourself and your family from enormous loss in the event of damage or destruction to your home and property. Most likely, if you have a mortgage on your home, you are required to carry homeowner's insurance.

What is a deductible?
Deductibles place responsibility for the initial cost of certain claims -- and some of the risk -- back on the insured. Basically, a deductible is the amount you must to pay out of pocket before the insurance company will step in and pay for the loss of your property. Your deductible has a direct effect on the amount of your premiums. The higher the deductible -- that is, the more you have to pay out of pocket -- the lower your premiums will be.

Can I afford a high deductible; say $1,000, in order to save money on the policy?
The differences in annual premiums between policies with deductibles of $250 (you pay the first $250 of damage, the insurer pays the rest); $500 and $1,000 may easily be worth 20 to 30 percent of the annual premium. So, if you can afford the expenditure, and want to place a small bet that you won't face a home-related loss, consider a larger deductible.

What does the proper Homeowner insurance coverage consists of?
The proper home insurance coverage consists of buying the right type of policy, having the proper levels of protection within that policy - including special provisions for jewelry, your computer stuff, and other particularly valuable possessions - and supplementing this coverage with special protection against natural disasters that are not covered in your basic policy.

Homeowners with mortgages are required by their lenders to have home insurance. Many people may think that the policy terms required by their lenders represent "OK" levels of insurance, but this may not be true. Lenders want to make sure their exposure is covered, but that can happen without you being fully protected. Thus, it's important that you calculate your needs as well and make sure they are reflected in your coverage.

Seven Basic Policies
There are seven basic kinds of home insurance policies and they're pretty much the same regardless of where you live. They tend to be defined by the perils they cover:

HO-1 : Basic homeowner
Covers your dwelling and personal property against losses from 11 types of perils: fire or lightning; windstorm or hail; explosion; riot or civil commotion; aircraft; vehicles; smoke; vandalism or malicious mischief; theft; damage by glass or safety glazing material that is part of a building; and, volcanic eruption.

HO-2 : Basic homeowner plus
Covers dwelling and personal property against 11 perils plus six more: falling objects; weight of ice, snow or sleet; three categories of water-related damage from home utilities or appliances; and electrical surge damage.

HO-3 : Extended or special homeowner
Covers 17 stated perils plus any other peril not specified in your policy, except for flood, earthquake, war, and nuclear accident.

HO-4 : Renter's coverage
Covers only personal property from 17 listed perils.

HO-5 : All risk coverage for building and personal property
This policy form isn't sold very often anymore.

HO-6 : Condominium Owner coverage
Covers personal property from 17 listed perils along with certain building items in which the unit owner might have an insurance interest.

HO-8 : Basic older-home coverage
Covers dwelling and personal property from 11 perils. Differs from HO-1 in that it covers repairs or actual cash values - not rebuilding costs. This is for homes where some historic or architectural aspects make the home's replacement cost significantly higher than its market value.

There are variations on these policies as well. For example, landlords can buy coverage that insures only their dwelling and not its personal property (which is what a tenant's renter's policy would cover). And you can get special policies to cover mobile homes (a.k.a. manufactured housing). Most homes are covered by HO-2 and HO-3 type policies.

Coverage Levels
There are many special coverage provisions offered by insurers, but here are some basic questions that you should answer as part of the home insurance process:

In the event of a serious loss - let's say it's a fire that destroys the house - how would I fare?
In most cases, you want to insure your dwelling and its contents for their replacement values, which will likely differ from the dwelling's market value and your personal property's depreciated cash value. You also should probably get a policy with automatic inflation adjustments so that the replacement cost keeps pace with the general level of price increases. (Homes insured under HO-8 policies are only covered for repair costs or actual cash values, since replacing them would be so costly. Owners of such homes could always get replacement insurance under another type of policy, but they'd probably pay astronomical annual premiums.)

Standard coverage normally insures your possessions at 50 percent of the value of your dwelling. Many people boost this coverage to 70 or 75 percent with additional protection. But there are still individual limits on certain types of personal property (see below).

Free-standing structures on your property (garages, gazebos, tool sheds) are also covered, with standard protection equal to 10 percent of your dwelling. Trees and shrubbery normally can be replaced up to a limit of 5 percent of your dwelling coverage. As is the case with your personal property, you should assess your needs to determine if you want to pay extra amounts to increase these levels of protection.

Also, pay attention to what might happen if you were to lose the use of your home for an extended period. Loss-of-use provisions are important elements of homeowners' policies, and coverage levels equal to 30 percent or more of your dwelling's insurance isn't unusual.

What other protections does my policy provide?
Homeowner's policies regularly provide other types of coverage, including off-premises theft protection and unauthorized use of your credit cards. Make sure you understand which provisions are included in the standard coverage you elect to purchase and which may require supplemental premiums.

If someone who is not covered on my health insurance was to suffer a serious injury in my home, and I was found liable, how would I fare?
The standard level of liability protection in homeowner's policies has been $100,000 but it's rising all the time. Today, $300,000 is not an uncommon amount, and even higher levels are recommended for affluent homeowners with lots of assets to protect. In this situation, "umbrella" policies have become popular. These policies provide liability coverage on both your homeowners and automobile policies, and are not that expensive (you normally need to carry both underlying policies with the same insurer).

Do I have certain possessions - computer equipment, cameras, jewelry - whose replacement values far surpass normal coverage limits in my policy?
Standard policies may not come near covering the replacement costs of even moderate amounts of home electronics hardware or expensive possessions. You can purchase additional coverage, through an endorsement to your existing policy or with a separate policy, to extend the limits of coverage for specific items.

In addition, equipment related to a home-based business may not be satisfactorily covered unless you obtain additional protection.

How much will I pay for homeowner's insurance?
To set the amount of your premiums, the issuing company will first want to assess what kind of risk you might present. Be prepared to share plenty of information about you and your home. The company will consider your credit rating, whether you have a criminal record, your previous addresses, and if you have a history of insurance claims.

An insurer will want to know what kind of work you do, your employment history, your marital status, and your age. An insurer will also want to know about the construction of the home. Is it brick or wood? How many square feet is it? How old is it? Are there any unattached structures on the parcel? How far is the house from a fire station? Is it perched on a cliff above the ocean?

Deadbolt locks, smoke detectors, and other preventive measures can lower your rates. But certain kinds of pets, a pool, and other potential opportunities for personal injury can raise your rates. So can running a home business.

How can I lower my premium?
If you want to lower your monthly premium, or buy more coverage for less money, one way is to carry a higher deductible. A higher deductible also may make sense if you believe that your chances of making a claim are remote enough to warrant assuming extra financial risk.

What if I'm found liable for injuring another person?
As long as the injury was due to your negligence and was not intentional, your homeowner's policy should cover any medical bills and legal expenses, up to the liability policy limits.

What kinds of damage does a basic homeowner's policy cover?
Most basic policies protect against damage from:

Fire and lightning
Windstorm and hail
Explosion
Riot and civil commotion
Aircraft
Vehicles
Smoke
Vandalism and malicious mischief
Theft
Damage by glass or glazing material that is part of a building
Volcanic eruption

You can also step up coverage to include:

Falling objects
Weight of ice, snow, and sleet
Three kinds of water-related damage from home utilities or appliances
Electrical Surge Damage Protection is subject to policy limits and deductibles can vary.

What damage to my house would not be covered by my homeowner's policy?
It depends on the type of policy you own. But in general, unless you buy additional coverage, you won't be compensated for losses due to floods, earthquakes, nuclear accidents, wars, intentional damage, and normal wear and tear. Other exclusions may also apply.

If my home burned to the ground, how much money would the insurance company give me?
Insurance companies normally use one of two methods to figure how much you will be reimbursed for a loss if the amount is less than your coverage limits. The most common calculation is the actual cash value, which is the replacement value minus depreciation. The second calculation is simply the replacement cost of the lost property with no depreciation, but usually with a maximum value. Also, don't forget that the company will subtract the amount of your deductible from the settlement.

How will I be able to recall the contents of my home if it is destroyed?
It's wise to generate a detailed list of your possessions. Making a video or photographic record of your possessions is advisable, as well. You may want to consider storing your inventory in a safe-deposit box off your property, or at least in a lockable fireproof storage box in your home. Not only will a record of your possessions take most of the guesswork out of filing a claim, police say such documentation can help you prove ownership in case your belongings are recovered from a thief.

Also, you may want to videotape or photograph the mess after a disaster and before you begin the cleanup. This can help you prove the extent of damage without having to wait to get your life back in order.

I want to buy a condominium. Will my homeowner's policy be different from the one I had when I owned a house?
Insuring a condominium is different from insuring a house because of the way ownership is structured. A homeowner's policy covers against losses, and you can only suffer a loss if you have ownership. Because there are areas of common ownership in a condominium complex, your homeowners association may have a master policy. The extent of the coverage you buy will depend on what the master policy covers. The standard homeowner's policy for condominiums is called HO-6. It will likely cover your personal property, shield you and your family from some types of liability, plus pay to repair any portion of the unit you own under the terms of the condominium or cooperative documents.

I'm renting an apartment. Will my landlord's insurance cover my belongings if the building burns down?
If you rent an apartment or a house, the building owner is responsible for any perils that befall the property. Rest assured, if the place burns down, your landlord's insurance is responsible to compensate him for damage to the structure. But if your personal belongings -- your furniture, your stereo, your clothing -- are destroyed, it's you who loses - unless you have renter's insurance. Renter's insurance is a kind of homeowner's policy for non-homeowners. It contains most of the same provisions of a basic homeowner's policy, except the part that covers the home itself. Up to certain limits, a renter's policy covers your personal belongings against destruction or theft, and protects you against claims of liability if you cause injury to someone or an individual's property.

Besides me, who else is covered under my homeowner's policy?
In general, a homeowner's policy will have a named insured, which is usually the owner or tenant named on the deed or lease. The named insured's spouse is covered as well, even if he or she is not named on the policy declaration. Other users and residents also may be covered to a lesser extent by the personal property and liability provisions in the policy. For instance, the insured's children or someone under 21 in the insured's care would likely be covered. Employees such as gardeners or housekeepers may also be covered against loss of personal property on the premises. And you may also extend coverage to your guests if you make a request to your insurance company in advance.