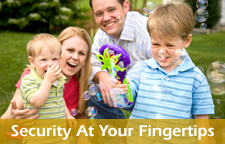 Pet Insurance
Affordable pet insurance that provides excellent coverage!
If you're looking for a pet insurance policy, you'll be glad to know you don't have to pay Arm and a leg (or a paw for that matter) to get quality coverage. SOS Insurance offers affordable pet insurance for cats and dogs. Designed to protect owners against expensive vet bills, our pet health insurance policies provide peace of mind at very low cost.
Most pet owners don't need to be convinced of the wisdom of pet plan insurance. With veterinary treatment getting ever more expensive, they know that pet health insurance is a sensible choice. And when it comes to choosing low cost pet insurance , more customers are deciding on SOS Insurance. Our Affordable pet insurance is fantastic value for money, providing the cover you need. And no other pet insurance provider will work harder than we do to make sure you get the cover you need, at the price you want.
Your pet isn't just an animal. It is a part of your family. Choose SOS Insurance for affordable pet insurance in California and invest in your pet's health. Veterinary treatments are getting more expensive as we speak. Health insurance is a sensible choice that ensures that your pet stays happy and healthy for a long time to come.
Why not ask for an affordable pet insurance quote?
Request A Quote Now