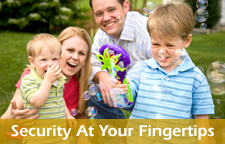 Cargo Insurance
Motor Truck Cargo insurance protects the transporter for his/her responsibility in the event of damaged or lost freight. The policy is purchased with a maximum load limit per vehicle. Under-insuring the load can prove catastrophic to you in the event of a claim. Make sure you understand the concept of co-insurance.
This insurance policy, without question, requires careful thought and evaluation prior to purchasing. In addition, you need to be constantly evaluating the nature of your freight to make sure the coverage meets the demands.
The Motor Truck Cargo policy can be, and usually is, tailored to meet your operations and exposure. Significant exclusions, or guaranty's of compliance by you, create many situations where there might be no coverage. Your agent will ask you pertinent questions that properly address this concern. The Motor Tuck Cargo policy can also contain provisions to insure the cargo when it is in your terminal or warehouse. This exposure results when the freight cannot be delivered the same day or is consolidated with other shipments. The coverage exists so long as there is no separate charge made for storage or warehousing.
Request a Quote Now!